In the upcoming 2024 US presidential race, two candidates emerged as leading cryptocurrency advocates: Florida Governor Ron DeSantis and Robert F. Kennedy Jr. But only one could become the first Bitcoin president in the US.
These contenders have thrust Bitcoin into the political spotlight, making it a topic of national discourse. But who among them will serve the crypto community better?
DeSantis: A Staunch Advocate for Bitcoin
Governor Ron DeSantis has emerged as a strong supporter of Bitcoin and a critic of Central Bank Digital Currencies (CBDCs). His views echo Bitcoin's founding principle of decentralization, which starkly contrasts the centralization inherent in CBDCs​​.
DeSantis has consistently promoted Bitcoin-friendly policies in Florida. In May 2021, he signed legislation defining virtual currency in state statute and clarified that individuals could trade cryptocurrency without a license.
His commitment to a crypto-friendly Florida extends to his budget proposal for 2022, which included blockchain funding for state agencies​.
Cryptocurrency seems to be a key pillar of DeSantis' platform. He champions the importance of decentralized cryptocurrency networks like Bitcoin, arguing against the control a CBDC would give federal governments.
DeSantis' candidature offers a vision of a government that embraces cryptocurrency and its inherent values of decentralization and self-custody​​.
Kennedy Jr: An Outspoken Crypto Advocate
In the Democratic corner, Robert F. Kennedy Jr., despite being a long-shot candidate, has also emerged as a vocal supporter of Bitcoin. He's slated to make his first official appearance as a presidential candidate at the annual Bitcoin Miami event, signifying his alignment with the crypto community​​.
Kennedy Jr. has defended the crypto industry against the perceived threat from the White House and the banking crisis. His position aligns with the crypto community's battle against regulation and control from powerful institutions.
While he may be a vocal supporter, some caution that his controversial reputation could potentially harm the image of the crypto community​​.
Despite these concerns, Kennedy Jr.'s advocacy for Bitcoin is clear. His stance illustrates the growing importance of cryptocurrency in the political sphere and the need for political allies to defend the industry against regulatory threats.
However, the crypto community is still cautious about fully embracing him as a representative​​.
A Bitcoin President: DeSantis vs. Kennedy Jr.
The 2024 presidential race presents two distinctly different candidates supporting the cause of Bitcoin. Despite their political differences, DeSantis and Kennedy Jr. value this decentralized currency's potential.
Their political platforms reflect the growing impact of Bitcoin on national discourse and the future of the financial landscape.
Governor DeSantis' strong pro-Bitcoin policies and opposition to CBDCs make him a leading contender for crypto enthusiasts. However, Robert F. Kennedy Jr.'s advocacy for crypto cannot be ignored, even if his controversial reputation may cast a shadow over his Bitcoin support.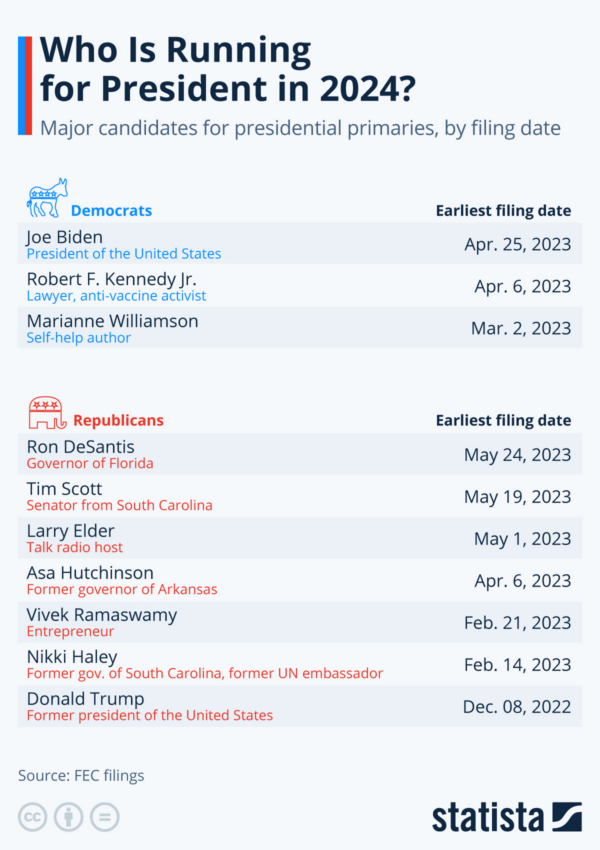 As the 2024 presidential race draws closer, the role of Bitcoin and its influence on the candidates' platforms will undoubtedly become clearer.
Therefore, the crypto community and the rest of the nation will keenly see how these candidates' crypto stances evolve in the lead-up to the election and whether one of them will become a Bitcoin president.
Disclaimer
Following the Trust Project guidelines, this feature article presents opinions and perspectives from industry experts or individuals. BeInCrypto is dedicated to transparent reporting, but the views expressed in this article do not necessarily reflect those of BeInCrypto or its staff. Readers should verify information independently and consult with a professional before making decisions based on this content.